The hotel jardin de Villiers offers a room service available 24 hours a day, To do this, simply dial 9 and wait for 30 minutes to be delivered.
Want a meal without leaving your room?
You can place your order at the reception or in advance by sending us an email to This email address is being protected from spambots. You need JavaScript enabled to view it..
You will have the possibility to take your meal in the breakfast room or in your room.
Our menu offers a choice of main course and dessert to satisfy all your needs.
You can accompany your dinner with a drink, including the wines that we have selected.
What can we eat?
Our partner Vrai & Bon offers you individual dishes and desserts in jars.
You will have the choice between different dishes and desserts
Dishes:

• Niçoise Salad (Tuna, small Vegetables & Anchovy)
• Gnocchi's Provençal style with Wild Garlic
• Parmentier with confit duck meat
• Salmon Steak and Potato Cream
• Dahl of Corail Lentils & Pumpkin Seeds
• Beef Bourguignon and it's Pompadour Grits
• Poultry Blanquette with Camargue Rice
• Garden Vegetable Soup
Desserts:
• Vanilla Rice Pudding
• Chicory Cream
• Chocolate Cake
Below is the room service menu: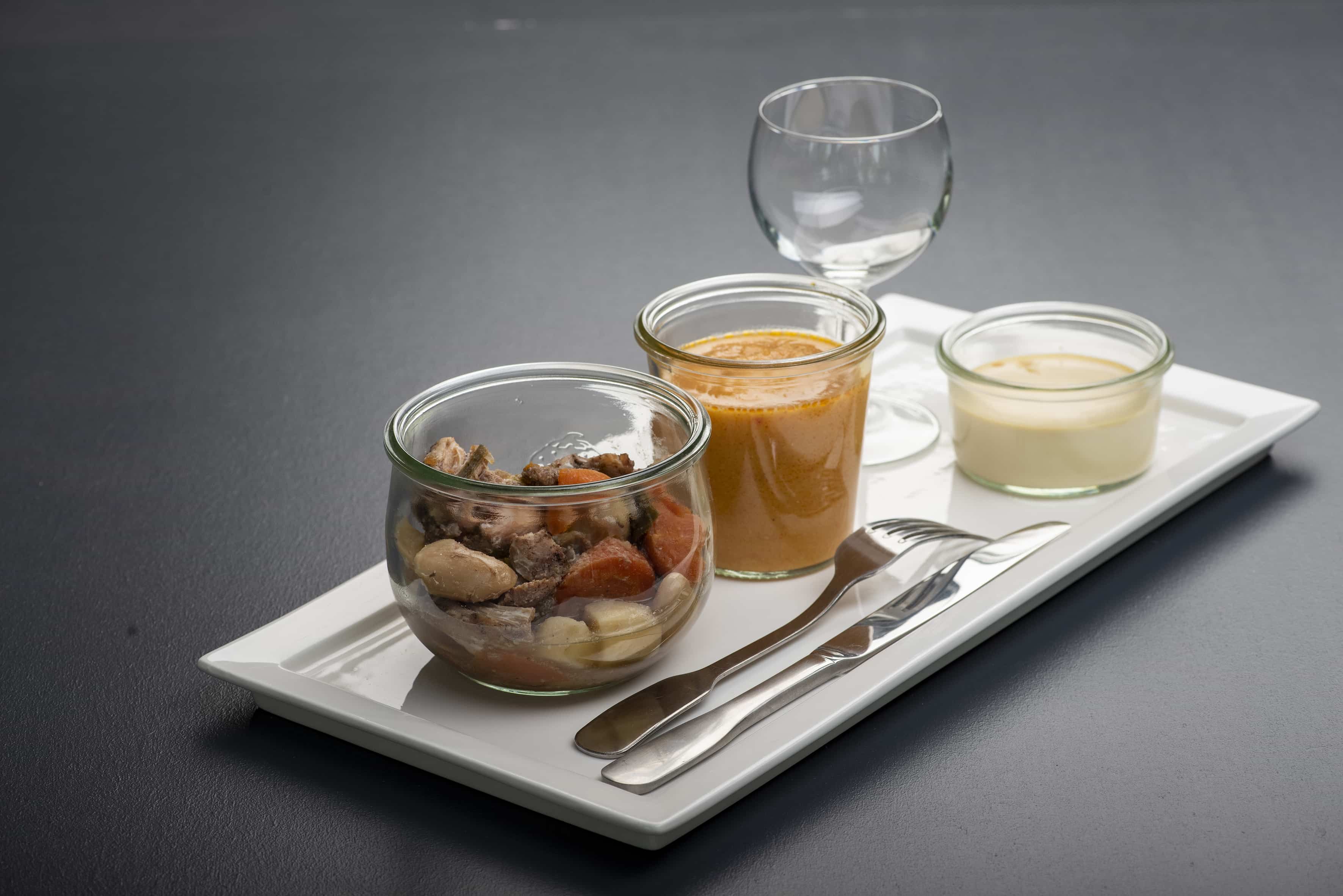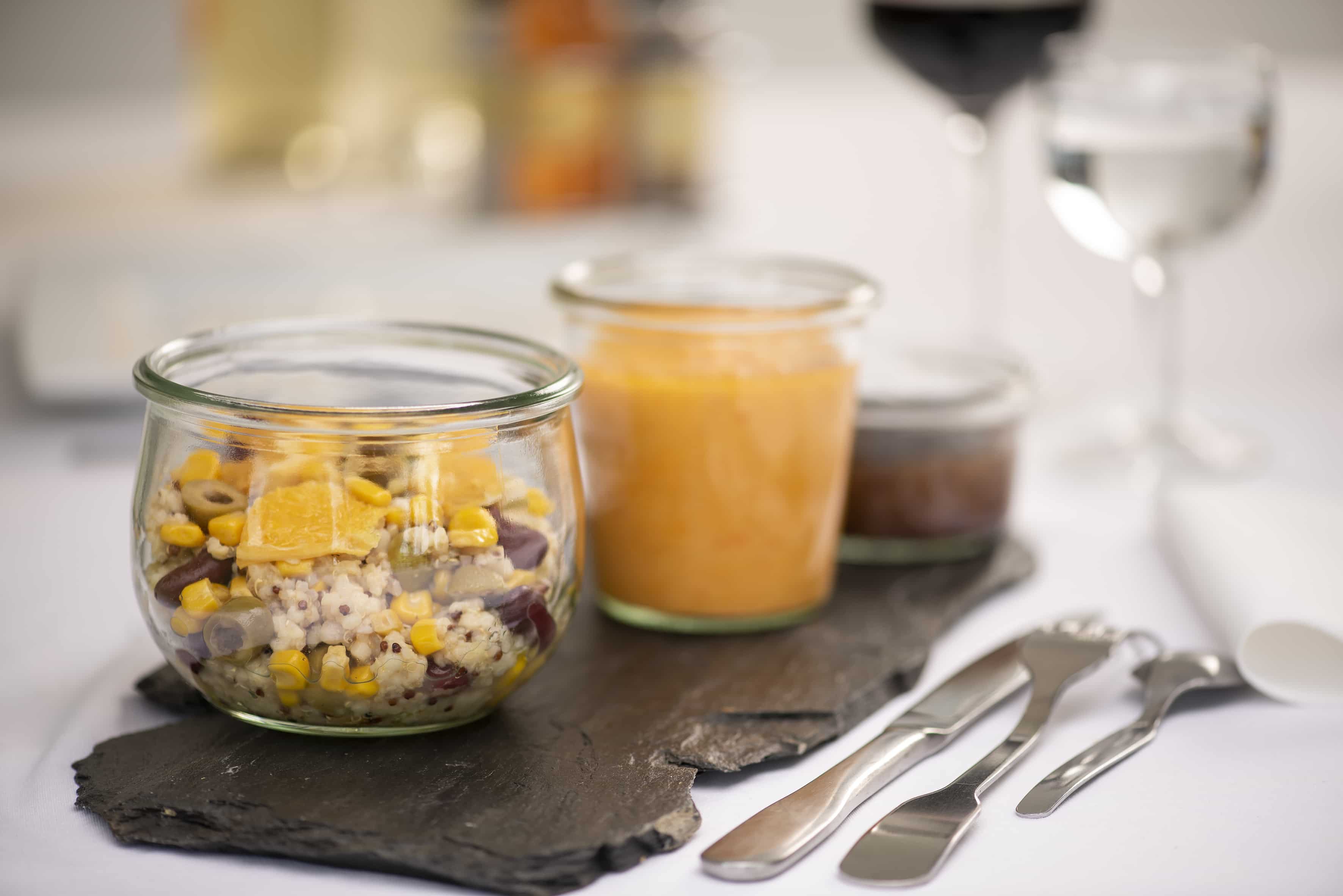 Find quality and high-end French dishes that vary according to the seasons in jars.